expert cutting days - Look forward to a new format
Coming soon!
We will extend the expert cutting days format for you and redesign it.
Keep informed here or through our newsletter about the date of the event.
What did participants say about the last event?
Here are feedbacks from two participants at expert cutting days 2019:
"The event included really interesting presentations. There was a great opportunity to network at this wonderful event."
Customer, leather processing industry.
"The 'Cutting Days' can also be described as a networking event. It is the ideal place to get to know new partners, new areas of application, new ideas."
Prospective customer, plastics processing industry.
Impressions from expert cutting days 2019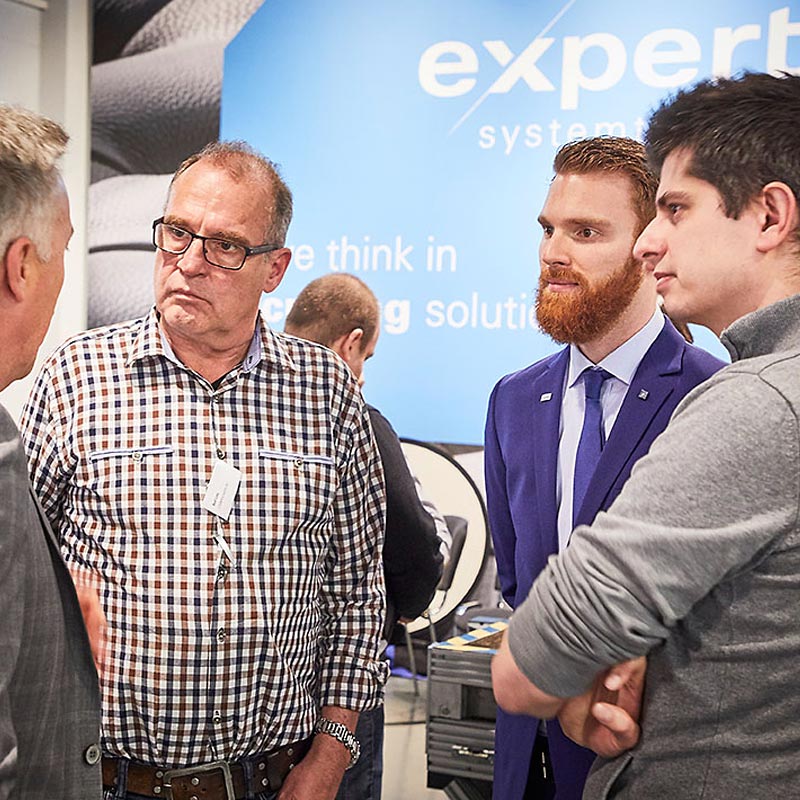 The expert cutting days in a new format. Coming soon.

Impressions 5th expert cutting days 2019